Odyssey Elixir
Energizing—but with zero caffeine or stimulants— Revive is specially formulated to hydrate naturally with electrolytes, mood-enhancing magnesium, immunity-supporting zinc, vitamin C, and functional Lion's Mane and Cordyceps mushrooms.
Regular price
Sale price
$41.99 USD
Unit price
per
INGREDIENT LIST

Carbonated Filtered Water, Cordyceps Mushroom Extract, Lion's Mane Mushroom Extract, Ginseng Root Extract, L-Theanine, Magnesium Citrate, Zinc Gluconate, Vitamin C, Lemon Lime Juice Concentrate, Yuzu Juice, Yuzu Flavor, Citric Acid
Nutrition Label
View full details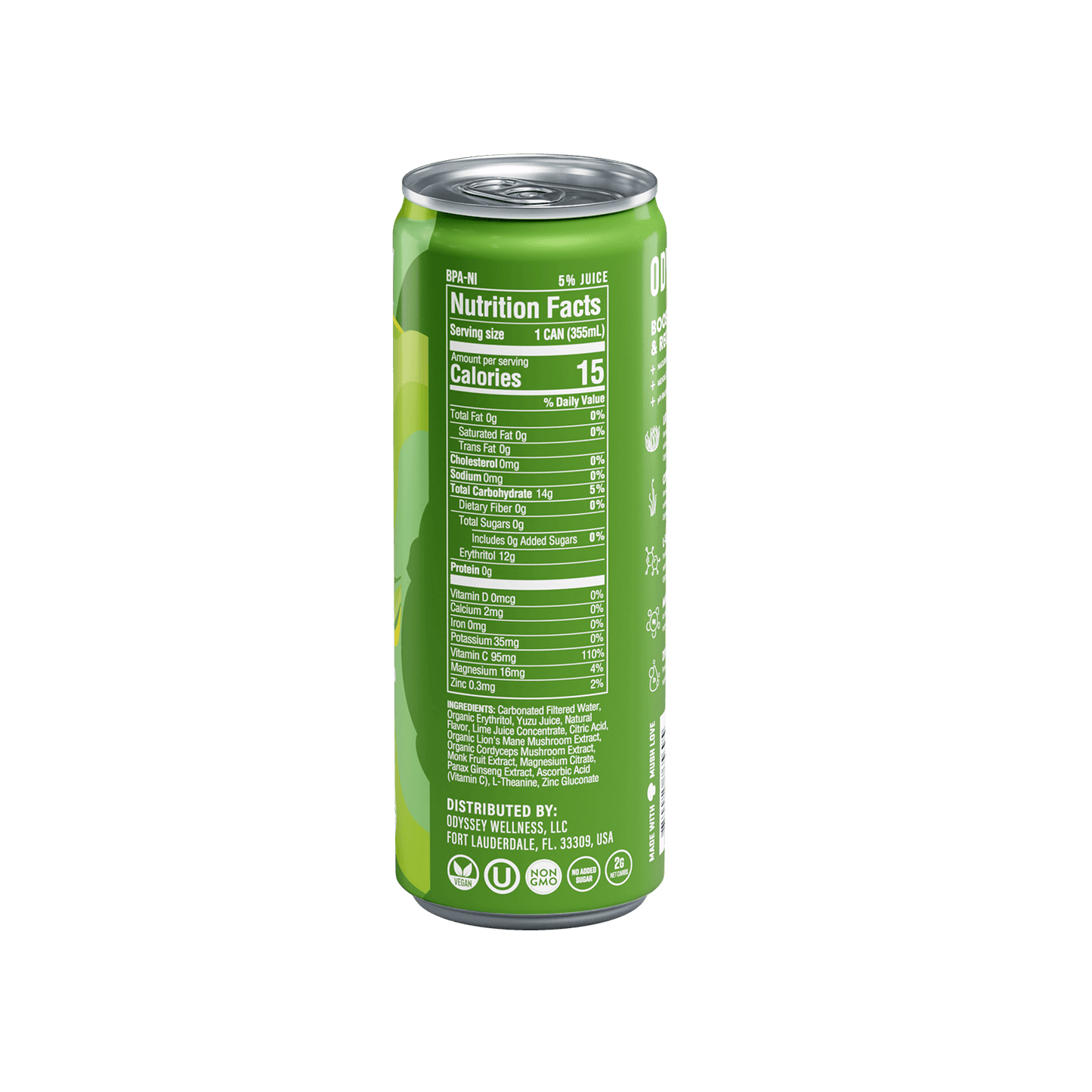 exotic flavor fusion
Strawberry

Sweetly fragrant with notes of apple, pineapple, and pear — antioxidant-rich strawberries may reduce inflammation and oxidative stress while improving vascular function, blood antioxidants, and lipids.

PASSIONFRUIT

Tangy-tart and sweet, passion fruit is packed with fiber, iron, potassium, antioxidants, vitamin C, and vitamin A.

lion's mane

You won't taste it, but you'll appreciate its nootropic properties, especially with 1500mg., 8x the active compounds of original dried lion's mane.

cordyceps

Masked by its fruity accomplices, we've stuffed the 8x active cordyceps compounds in this blend, for optimal energy-boosting properties.
OTHER FUNCTIONAL INGREDIENTS
MAGNESIUM

Magnesium is an important electrolyte, key to hydration, and can also improve mood.

ZINC

Zinc is proven to treat dehydration, and it supports immunity and memory.

L-THEANINE

L-Theanine promotes relaxation and mental well being by reducing stress and anxiety levels.
LEARN MORE